tooty toot toot!!!
i am so blessed to now be a dt member for
...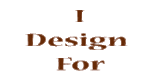 we are hosting a back to school crop starting TODAY!! make sure to come by the mb and have fun with the challenges!!! play games!!!
the prize is HUGE totally worth giving it a go!
wanna know what it is???
BOTH OCTOBER KITS!!! i did say both!! yup there are going to be 2 awesome kits in october!!!
have you seen the september kit?

i will be sharing september kit pages with you very soon! and october sneeks too!


another simply obsessed crop page!
this was for the building blocks challenge...
yes it's sceam! that's how willy sings it!!!
i dstressed the paper i used for the title...